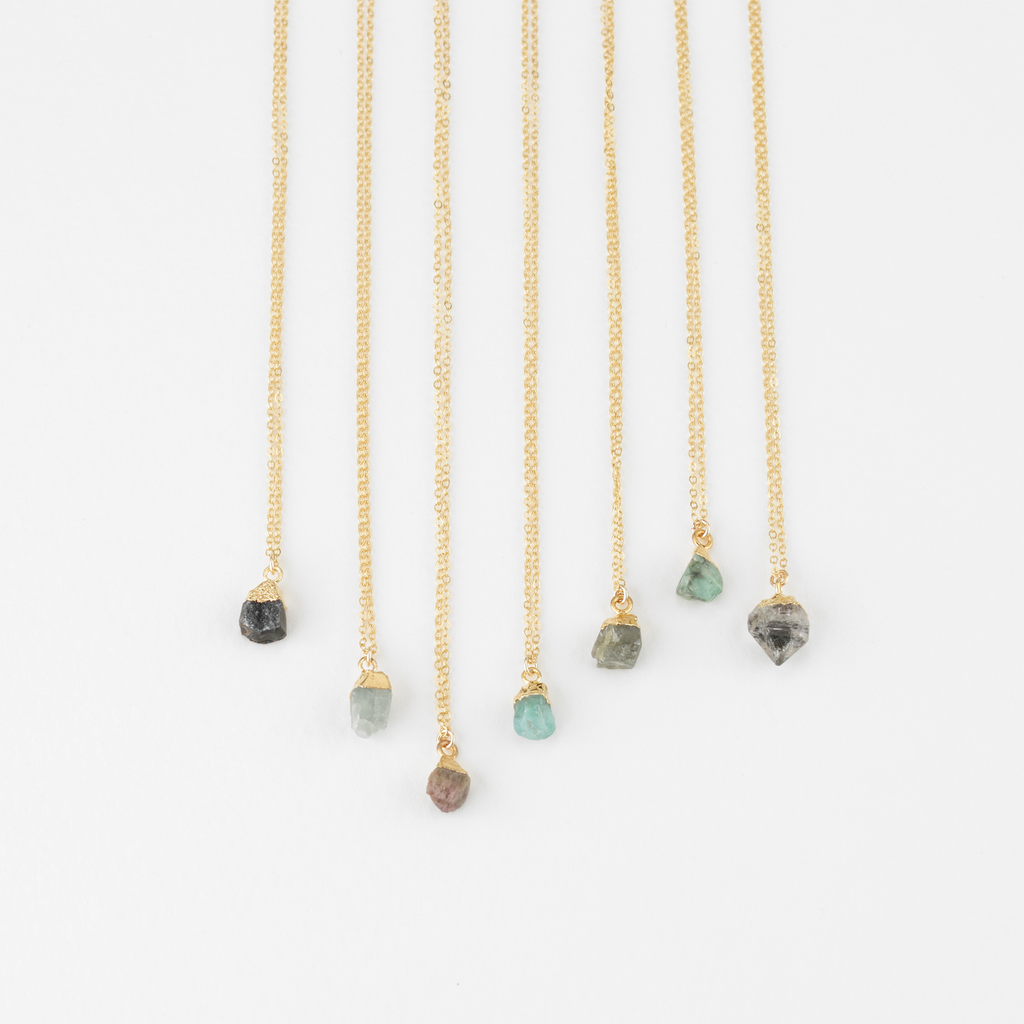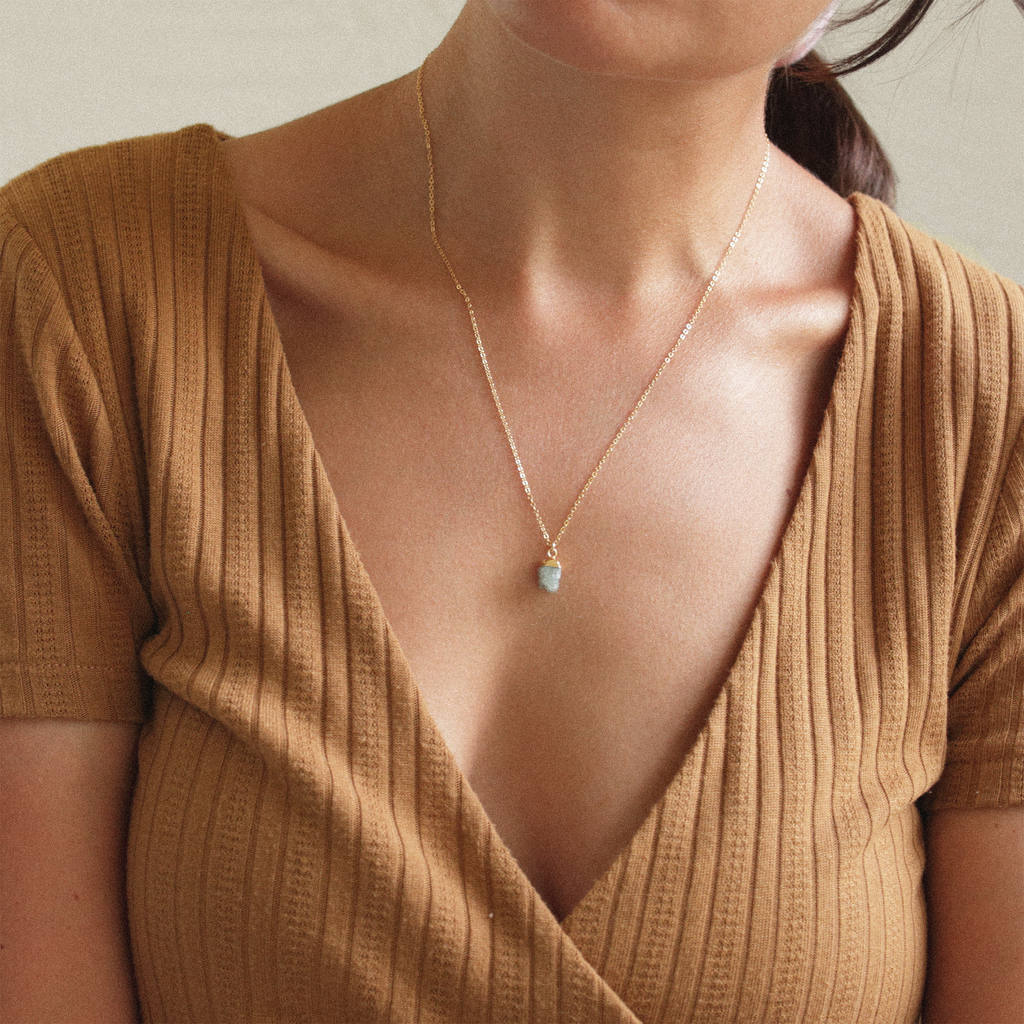 $ 42.00
$ 0.00
RAW GEMSTONE NECKLACE
DETAILS

• 14k gold filled and vermeil
Gemstones are a woman's best friend. Choose from Labradorite, Aqua Chalcedony, Terminated Quartz, Turquoise, Aquamarine, Pink Tourmaline, Herkimer, and Black Agate
It is said that:
Natural crystals promote the flow of good energy and help rid the body and mind of negative energy.
-Labradorite balances and protects the aura raises consciousness and grounds spiritual energies.
-Chalcedony promotes goodwill. It also brings the mind, body, emotions, and spirit into harmony.
-Terminated Quartz is great for cleansing and balancing the Chakras.
-Turquoise aids tranquility and protection.
-Aquamarine relieves stress, brings peace, and heals emotional trauma.
-Tourmaline raises your energy, improves your vitality, and offers emotional stability
-Herkimer manifests pure, solid light, and are powerful amplifiers of spiritual energy
-Black agate gives inner strength to move on. It soothes and calms, healing inner anger or tension and creating a sense of security and safety.